47 Higher Cadewell Lane , Torquay , Devon ,TQ2 7EX United Kingdom
Reg Number 06591353 (United Kingdom) VAT number 915 2781 21
tel.+44 (0)1803 400950
tel.+44 (0)1803 663813


Conbar flo-pipe ©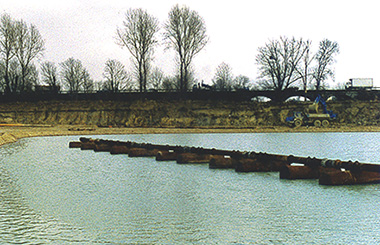 Old Pontoon based dredge float pipeline systems are gradually being replaced by clients using the Conbar Flo-pipe system .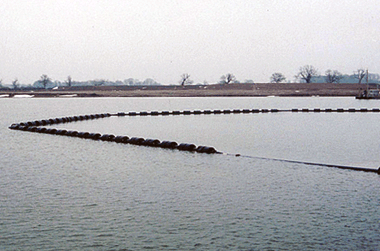 ...and gaining the rewards and benifits from having a pipeline that is easily maintained and not susceptable to high winds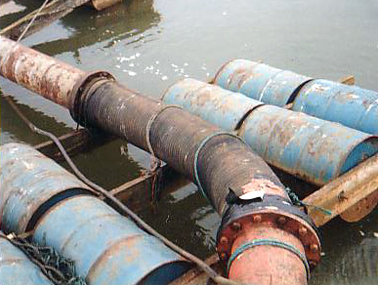 Old style pipeline pontoons
benefits of using conbar flo-pipe ©
Very durable and with continued buoyancy if damaged, thereby reducing dredger down time.
Pipe can be rotated to give even wear rate with modules insitu.Less expense both from capital cost and maintenance cost.
Speed of assembly and disassembly.
Can be pre-assembled around a length of pipe and towed to site.
Easier to transport and lighter to handle.
Increased flexibility for changing pipeline lengths.
To float telephone or power cables while assembling or laying over water
Supporting other service pipes, water, fuel etc.
If damage has occurred by misuse,each module can be interchanged without breaking the pipeline or stopping the dredging operation.
Conbar Flo-Pipe © cannot be tipped over like pontoon based floatation systems, therefore eliminating downtime in up-righting the pontoons.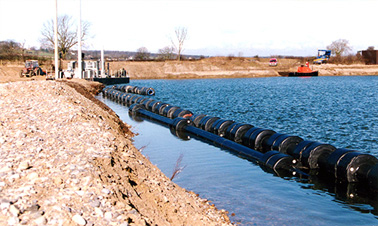 Preparing Conbar Flo-Pipe © for Operation